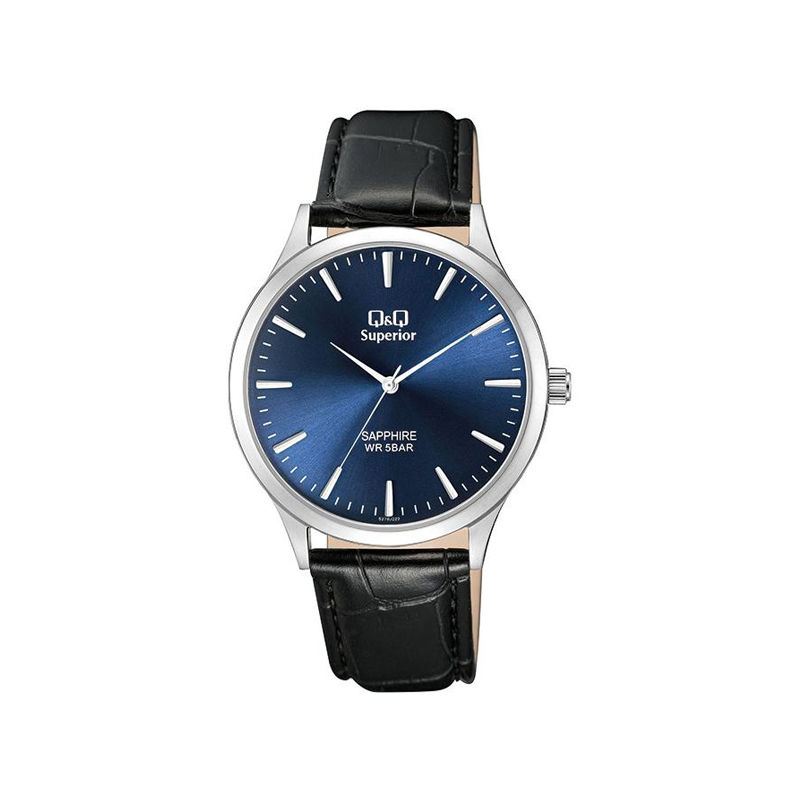 Q&Q MENS Japan Movement By Citizen
රු21,600.00

or 3 installments of
රු7,200.00
with

The Q&Q Japan Movement by Citizen is a reliable and affordable timekeeping solution. Its precise quartz movement and stylish design make it a popular choice.
Out of stock
The Q&Q Japan Movement by Citizen is a high-quality and affordable timekeeping solution that has been trusted by consumers for many years. This reliable quartz movement offers precise and accurate timekeeping, making it a popular choice for those who value accuracy and consistency.
The design of Q&Q watches is both stylish and functional, with a range of options to suit different tastes and preferences. The brand offers a variety of colors, materials, and features, ensuring that there is a Q&Q watch to match any occasion or outfit.
In addition to its high quality and stylish design, Q&Q watches are also environmentally friendly. The brand is committed to reducing its environmental impact and has implemented a number of eco-friendly initiatives throughout its production process. For example, Q&Q uses recycled materials in its packaging and has implemented energy-saving measures in its factories.
Overall, the Q&Q Japan Movement by Citizen is a great choice for anyone looking for a reliable, stylish, and environmentally friendly watch. With its affordable price point and commitment to quality and sustainability, Q&Q is a brand that truly stands out in the world of timekeeping.
| | |
| --- | --- |
| Color | NA |
| Movement | Quartz |
| Strap Material | Stainless steel |
| Glass Material | Mineral |
| Water Resistance | NA |
| Display Type | Analog |
| Case Material | Resin |
| Thickness | NA |
| Case Size | NA |
| Weight | NA |
| Warranty | 18 Months |