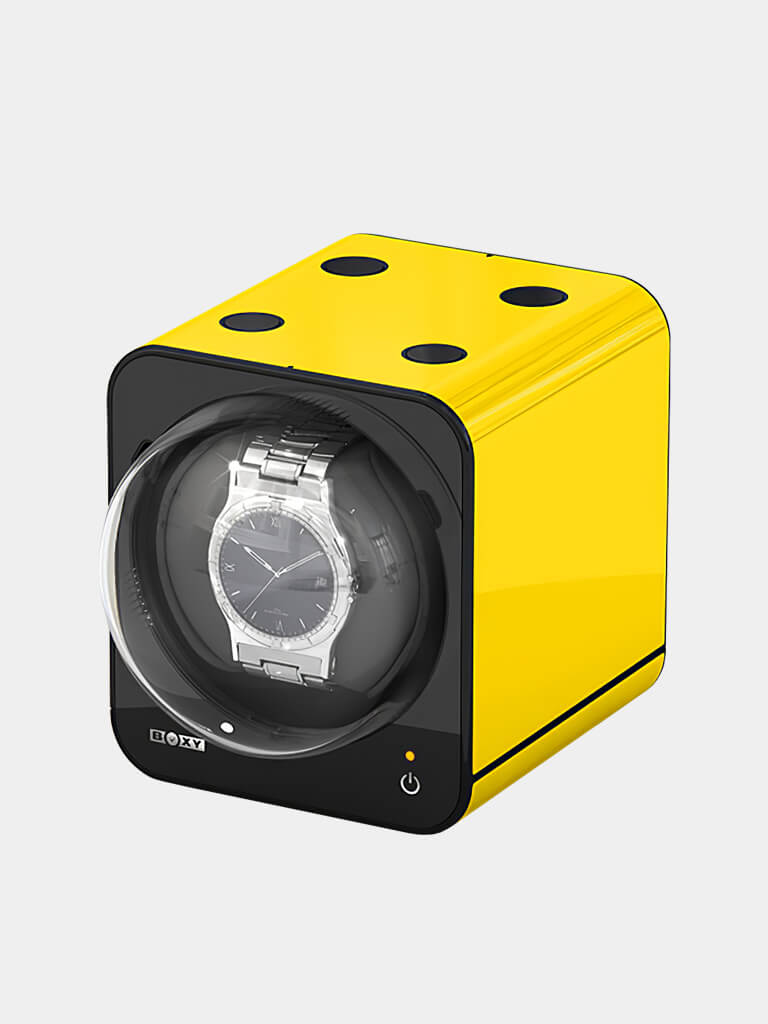 Boxy Fancy Brick Winder Yellow
රු35,700.00

or 3 installments of
රු11,900.00
with

The superior edition of Brick Winder System. In addition to the most attractive "power shearing" feature, the brighten-eyes shiny finish, fashionable touch screen power sensor, neat out looking and the most complete TPD setting makes this version nothing better.
In stock
Touch screen power sensor.
Shiny Finish with anti-scratches / anti-etch plastic surface treatment.
15 x TPD Settings: From 650~3,600.
3 x Winding Modes: *Clockwise *Automatic Bidirectional *Counterclockwise
Mechanism: Light Sensor controls the accuracy of TPD & power sensor.
Motor: MABUCHI made with improved Belt Driving System, silent and long lasting.
If this is your 1st?Brick Watch Winder. Please purchase a Full Package which includes 1 x AC/DC Adapter?(3.3V) for use with the winder.